Join us in our journey towards an open world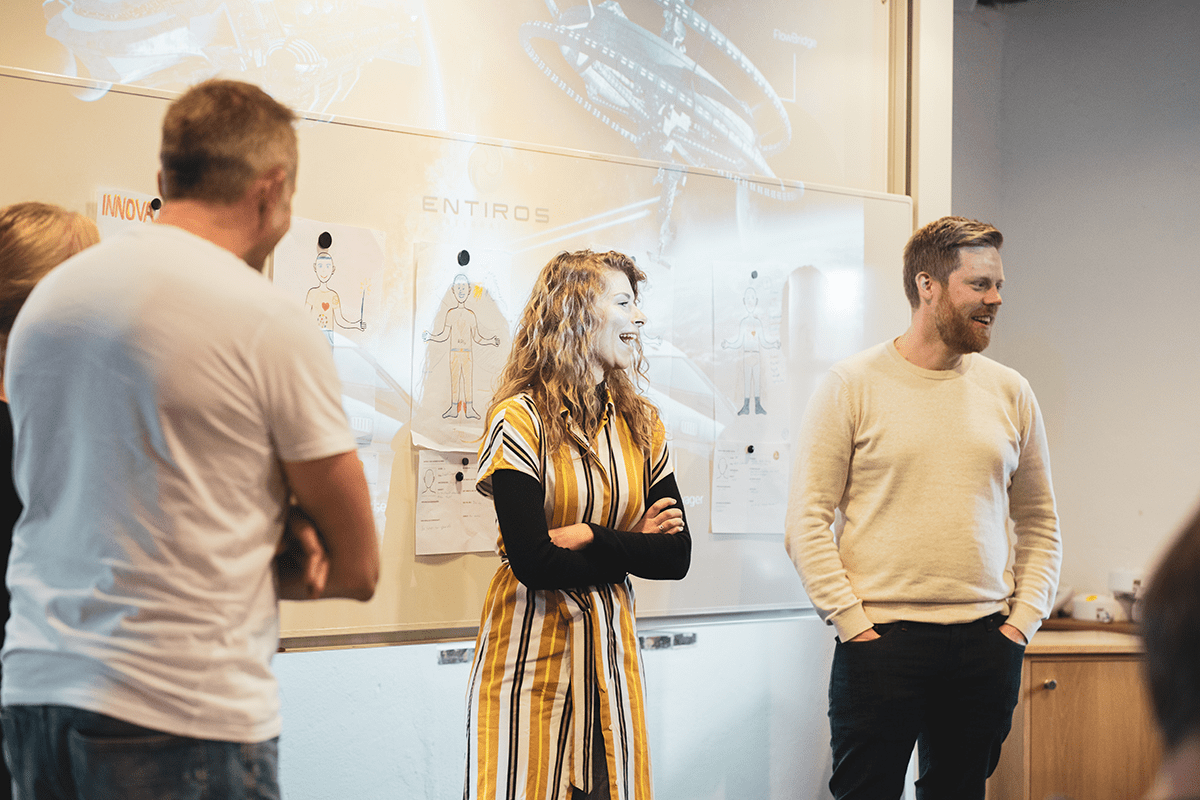 Our purpose is to enable openness
We are here to enable openness and to organize the world's application networks. Our mission is to challenge and develop the integration industry by being the most innovative and open integration provider on the market.
To accomplish this, we do not only provide expert integration strategy, operation and support, but also a unique data visualization software and a quality standard certification for the integration industry.
Why you'll love working here
You'll be the best
Entiros set the market standard with our comprehensive integration services, training and software.
You'll be happy
You'll be a part of a strong fellowship where well-being and happiness comes first.
You'll grow
You'll be empowered and in charge of your own situation, and given a platform to grow on to become a true specialist.
Lead the future of integrations with us. Feel the team spirit, let yourself evolve, and awesome things will happen.
Our values
Collaboration

We believe in creative collaborators, who contribute with their best skills to make better solutions. We honor teamwork as key to service above self.

Sharing

We embrace sharing and transparency as means to reach higher goals. The most innnovative solutions spring from shared knowledge and collective efforts.

Empowerment

We want everyone to feel empowered and be in charge of their own situation; have information, tools and ability to make the best decisions.
Quick facts
Founded: 2010
Offices: Linköping, Tranås, Göteborg + remotely
Employees: 30
Average age: 39
Number of pinball machines: 2
Number of ping pong tables: 2
Life at Entiros
At Entiros, I know I'll always have friendly colleagues around me and interesting projects to work on. And that makes it feel fun to go to work.

Nils Kanevad

Integration Architect

Our team spirit makes it so much fun to work and be part of the journey of developing new ideas. This is one of the many reasons that I love my job at Entiros.

Yad Emin

UI/UX Designer
About Entiros AB
Entiros was founded in 2010 and has since then become a leading system integration company in Sweden. With openness as the constant objective, Entiros challenges and influences the integration industry by being at the forefront of technology development and addressing structural integration challenges. Entiros creates connectivity daily for global enterprises such as Volvo Cars, GANT, and Keolis.